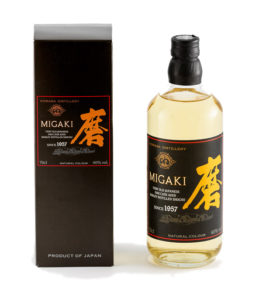 Komasa distillery is located in the most southern point of the Southern Island of Japan, Kyushu in the district of Kagoshima, known as Kozuru Kuro from the old Kingdom of Satsuma.
The business was started in 1883 by Ichisuke Komasa.  In 1905 Komasa were awarded their distillation licence. Komasa has a capacity of 5.4 million litres of alcohol for producing their traditional spirit known as shochu, which is very similar to grain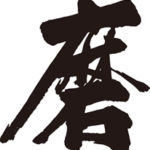 whisky production in Scotland with the exception that it is Pot Still distilled rather than column and only a single distillation.
Komasa was the first distillery in Japan to start maturing shochu in barrels back in 1957. Even today it is only 3% of their total production.
TASTING NOTES
Japanese Barley Matured Shochu – Single Grain Estate Matured Shochu
"The Islay Shochu of Japan – Tradition and craft – 100% Japanese"
Nose: Soft lychees and grapefruit, light oak, grassy notes and elegant
Body: fresh spring floral notes, aniseed, raisins and white chocolate with light ginger spice
Finish: Peppery spice, eucalyptus, delicate floral and grassy meadow notes