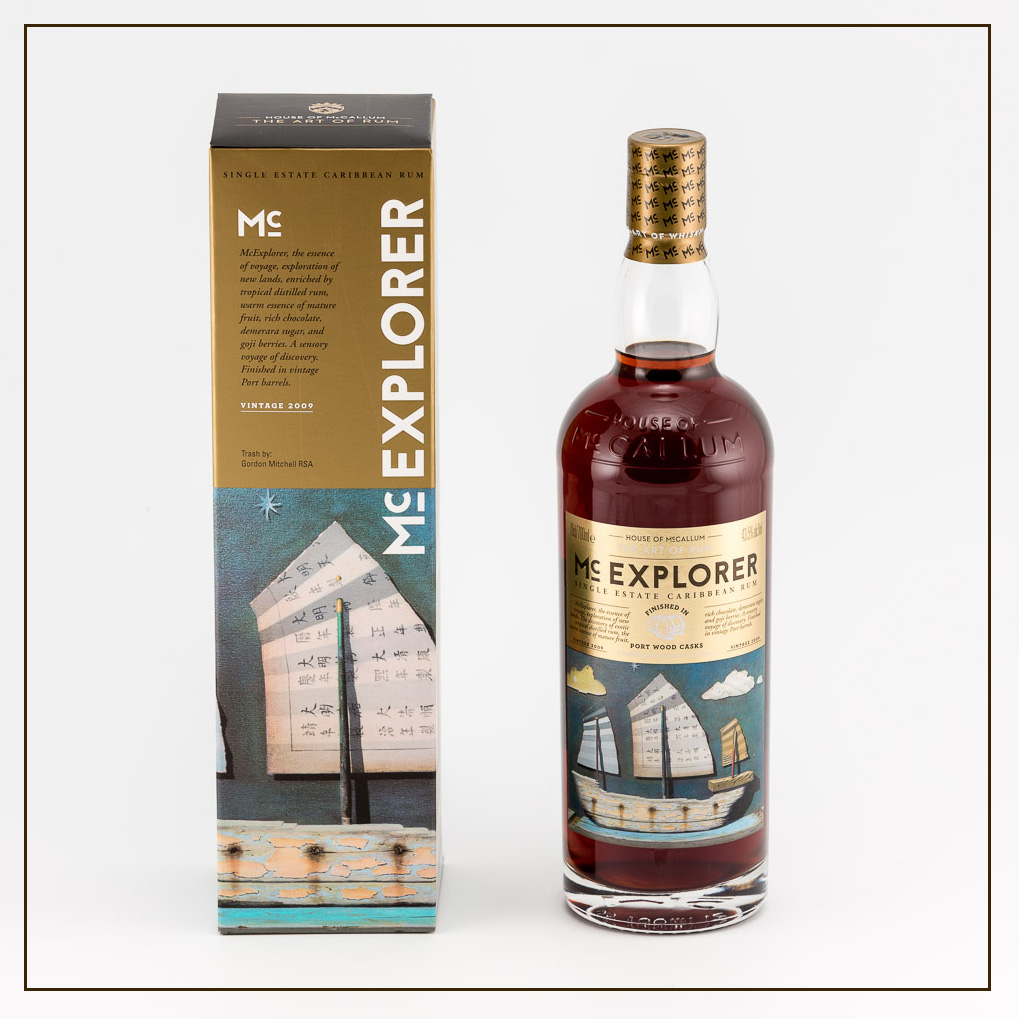 Meet the artist: Gordon Mitchell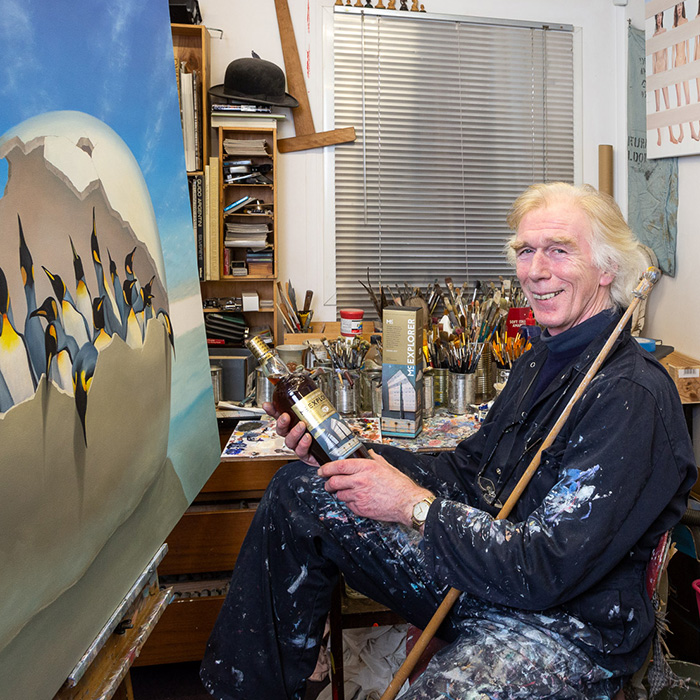 McEXPLORER
Double Estate Indian Ocean Rum – Port Cask Finish – Artist: Gordon Mitchell RSA – "Junk"
The fine association of two Indian Ocean Rums, one distilled in the French style, from pure sugar cane juice, and the second distilled from Molasses. You also have the combination of a Pot Still distillation with a column still distillation. Both were blended together and matured from between, 5 to 12 years in American Oak Barrels then finished in ruby Vintage port barrels. Elegance, maturity, and richness.
N: Chocolate, ginger, fruitcake, and wild strawberries.
B: Pineapple, banana, goji berries, and demerara sugar. An exotic mix.
F: Soft, fruity, more banana, delicate spices with a medium sweet fresh after-taste.